Paint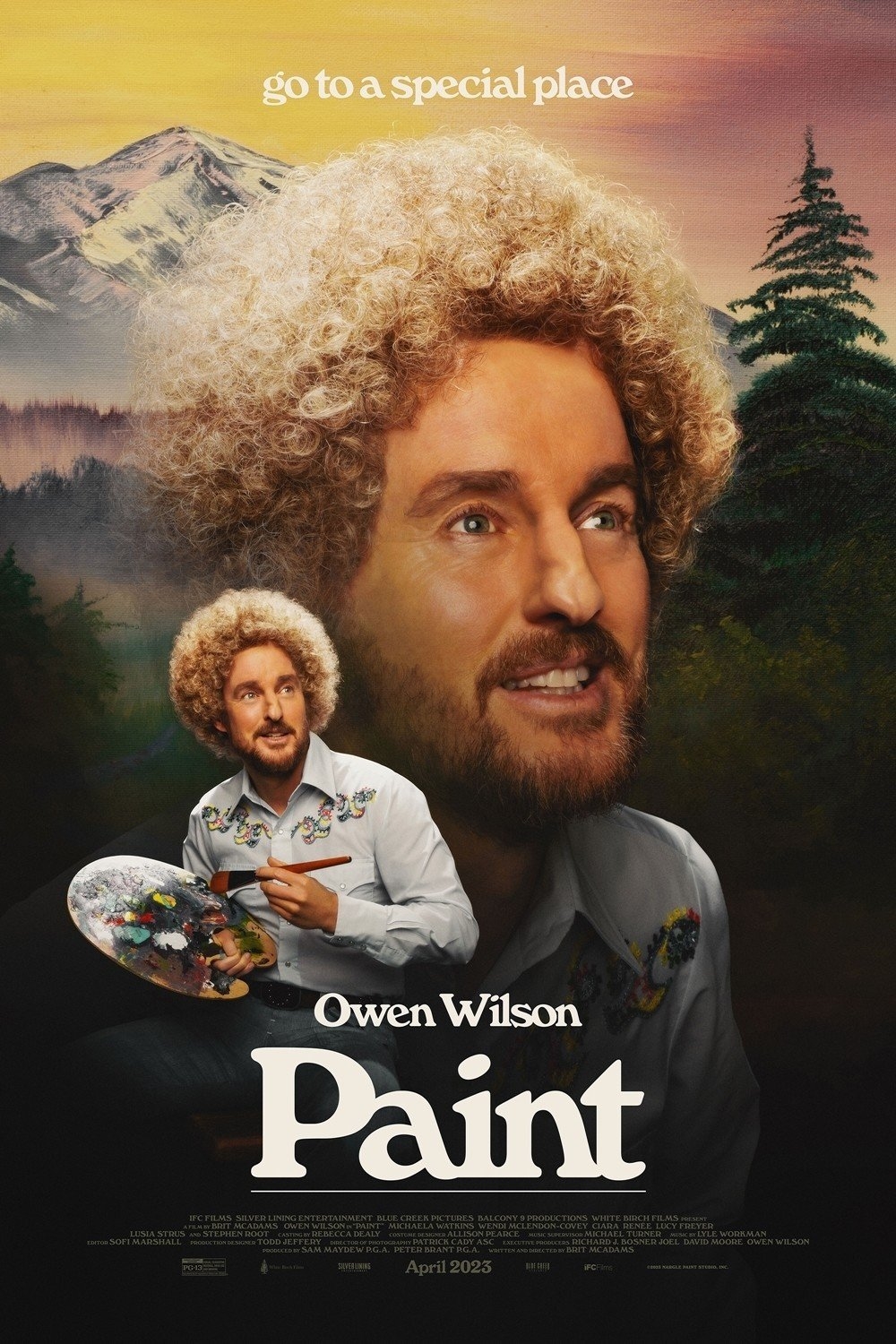 Paint
Synopsis
In PAINT, Owen Wilson portrays Carl Nargle, Vermont's #1 public television painter who is convinced he has it all: a signature perm, custom van, and fans hanging on his every stroke... until a younger, better artist steals everything (and everyone) Carl loves.
Details
Comedy
1h. 36min.
Opens Friday, April 7th

Director
Brit McAdams
Cast
Owen Wilson, Stephen Root, Wendi McLendon-Covey, Michaela Watkins, Ciara Renée
Advisory
Rated PG-13 for sexual/suggestive material, drug use and smoking.
Showtimes
Filter:
2D
3D
IMAX
IMAX 3D
35mm
70mm
HFR
Virtual
2:00
PM
2D
4:30
PM
2D
7:00
PM
2D