Bodies Bodies Bodies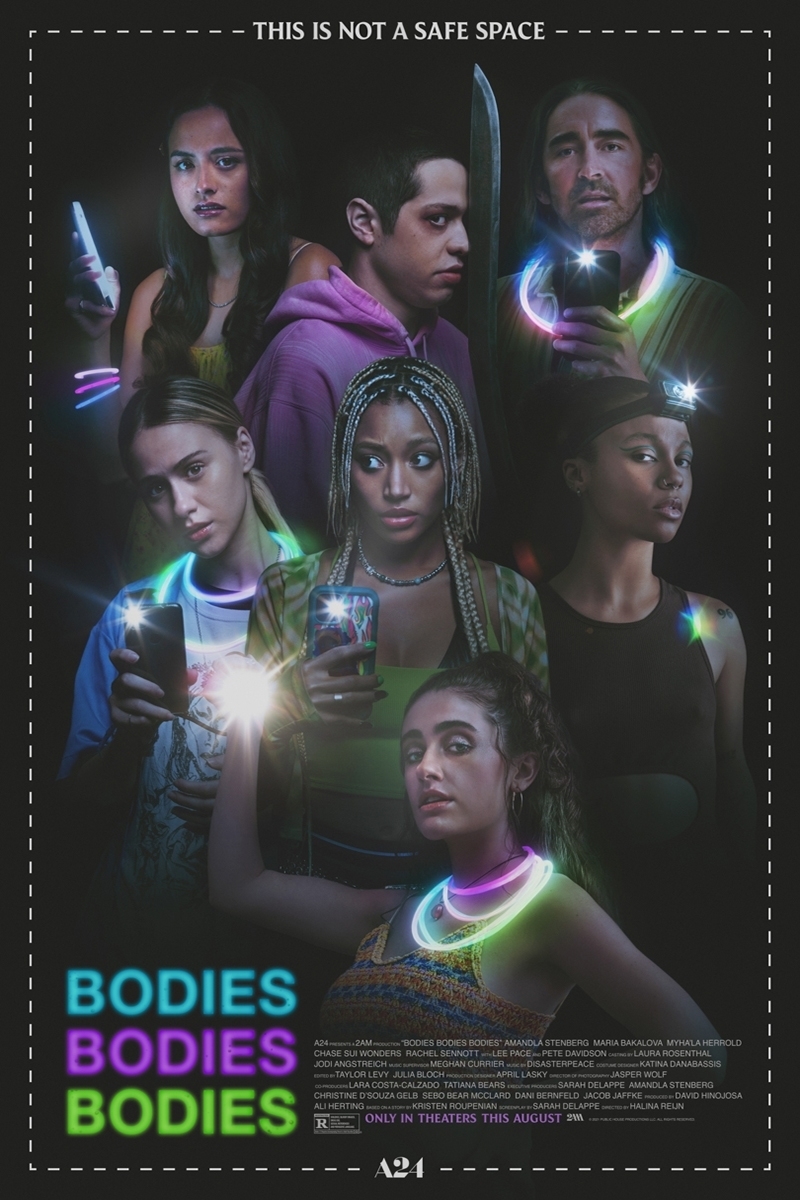 Bodies Bodies Bodies
Synopsis
When a group of rich 20-somethings plan a hurricane party at a remote family mansion, a party game turns deadly in this fresh and funny look at backstabbing, fake friends, and one party gone very, very wrong.
Details
Comedy, Horror
1h. 35min.
Opened Saturday, September 17th

Director
Halina Reijn
Cast
Amandla Stenberg, Maria Bakalova, Pete Davidson, Rachel Sennott, Myha'la Herrold
Advisory
Rated R for violence, bloodyimages, drug use, sexual references and pervasive language.
Showtimes
Filter:
2D
3D
IMAX
IMAX 3D
35mm
70mm
HFR
Virtual