Strange World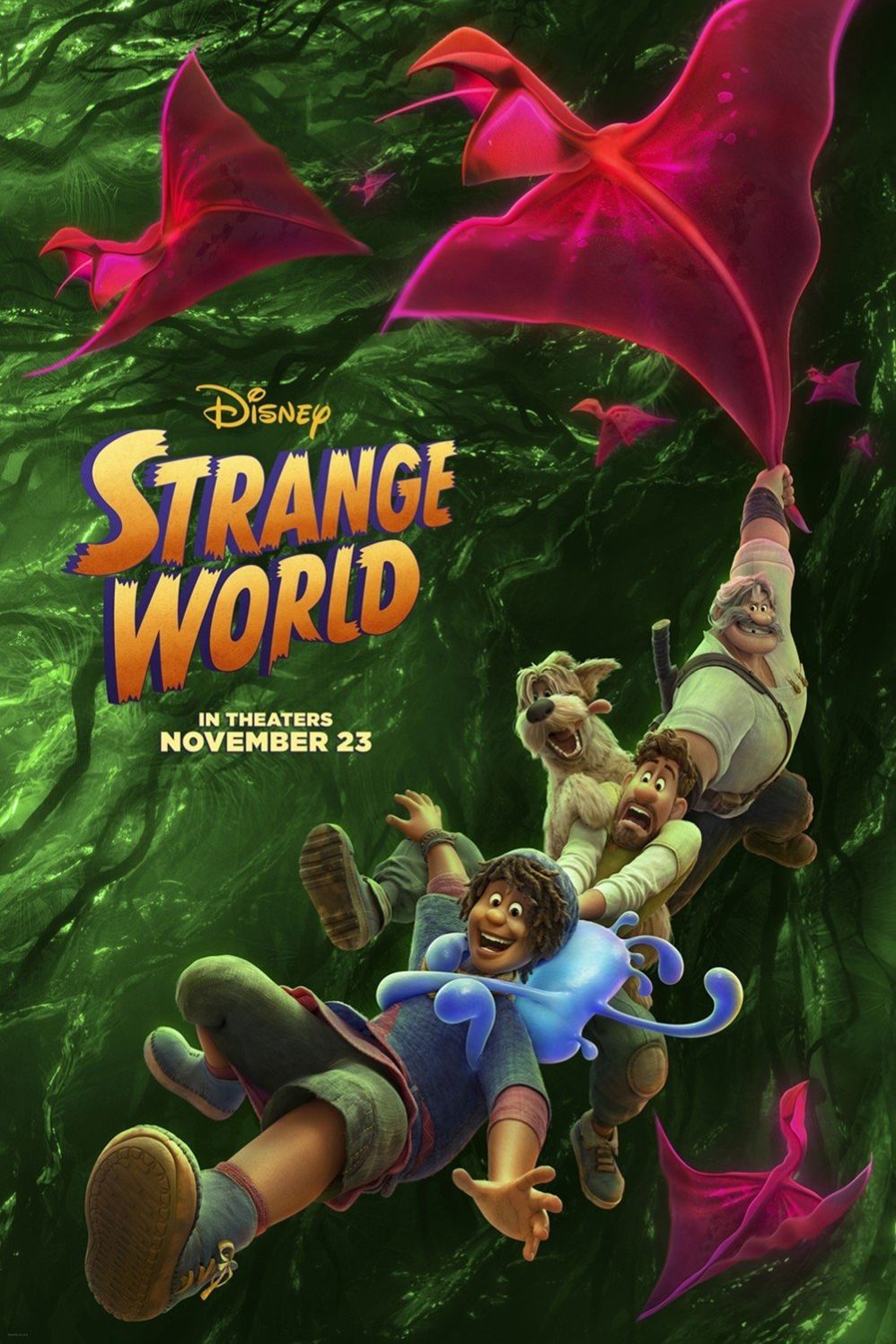 Strange World
Synopsis
Walt Disney Animation Studios' original action-packed adventure "Strange World" introduces a legendary family of explorers, the Clades, as they attempt to navigate an uncharted, treacherous land alongside a motley crew.
Details
Animation
1h. 42min.
Opened Friday, December 30th

Director
Don Hall
Cast
Jake Gyllenhaal, Jaboukie Young-White, Gabrielle Union, Dennis Quaid, Lucy Liu
Advisory
Rated PG for action/peril and some thematic elements.
Showtimes
Filter:
2D
3D
IMAX
IMAX 3D
35mm
70mm
HFR
Virtual