Violent Night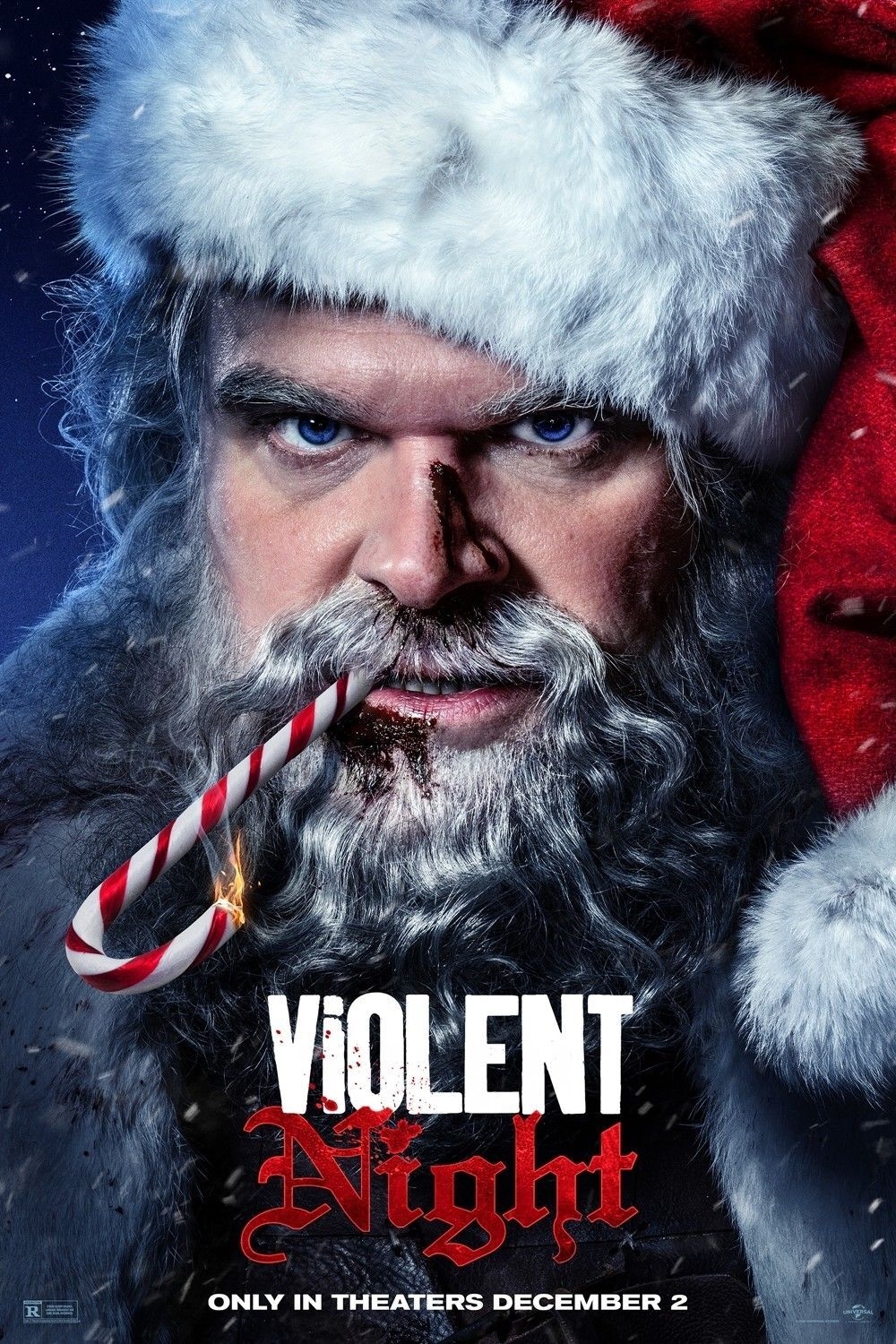 Violent Night
Synopsis
When a team of mercenaries breaks into a wealthy family compound on Christmas Eve, taking everyone inside hostage, the team isn't prepared for a surprise combatant: Santa Claus is on the grounds, and he's about to show why this Nick is no saint.
Details
Suspense/Thriller, Action/Adventure
1h. 52min.
Opened Friday, December 30th

Director
Tommy Wirkola
Cast
David Harbour, John Leguizamo, Cam Gigandet, Alex Hassell, Alexis Louder
Advisory
Rated R for strong bloody violence, language throughout and some sexual references.
Showtimes
Filter:
2D
3D
IMAX
IMAX 3D
35mm
70mm
HFR
Virtual