Werewolves Within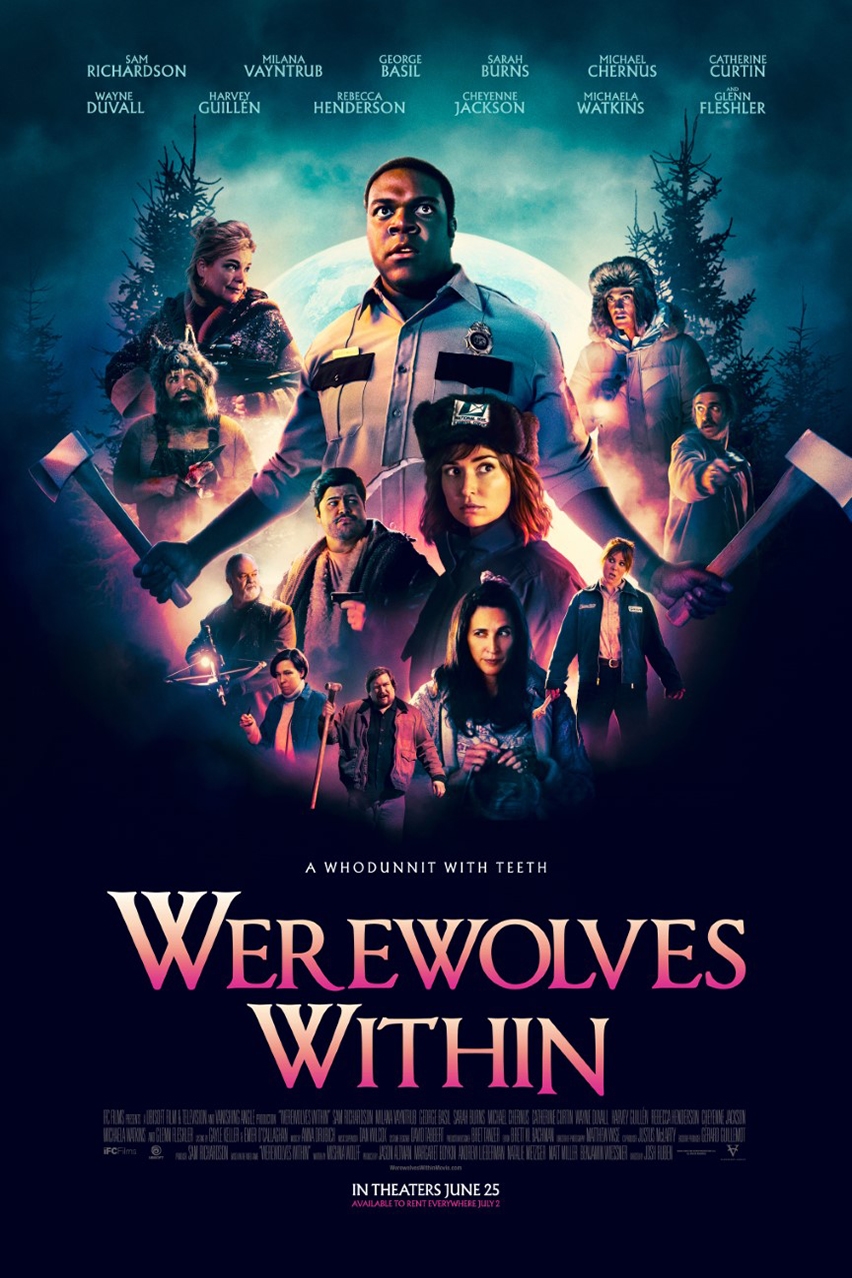 Werewolves Within
Synopsis
A snowstorm traps a group of townsfolk in an old lodge, where they are terrorized by a mysterious creature.
Details
Comedy, Horror
1h. 40min.
Opened Friday, July 16th

Director
Josh Ruben
Cast
Milana Vayntrub, Cheyenne Jackson, Michaela Watkins, Sam Richardson, Anni Kruger
Advisory
Rated R for some bloody violence, sexual references and language throughout.
Showtimes
Filter:
2D
3D
IMAX
IMAX 3D
35mm
70mm
HFR
Virtual